Do you want to get more compliments from the crowd? Want that Cyberpunk futuristic look? Well, look no further. Our LED Luminous Sunglasses are sure to do the trick.
Makes you the QUEEN or KING of the gathering
It is an ideal accessory for raves, parties, sci-fi or cyberpunk cosplay, or simply to complement your favorite outfit for the day.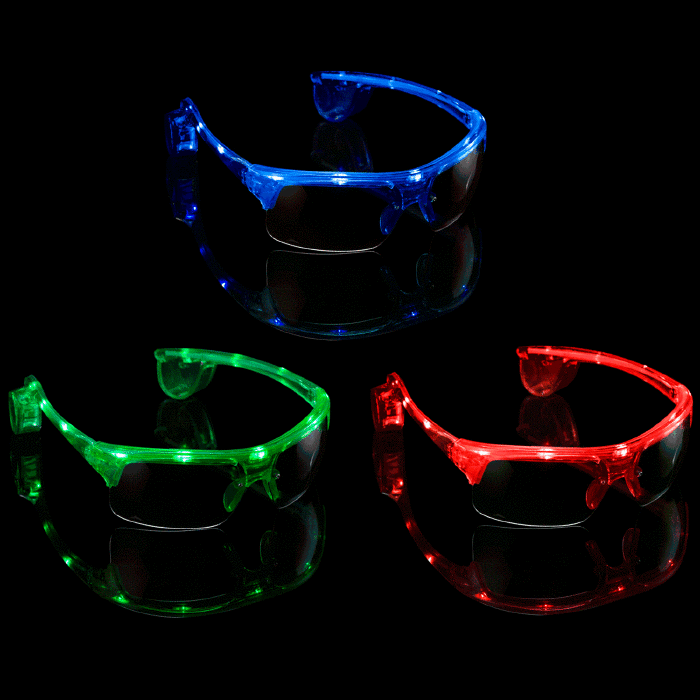 Be The Life Of The Party!
Our LED Eyewear is perfect for outdoor activities, especially at night! These are completely made of an acrylic structure with LED components that will surely make you the center of the crowd. And Its lenses are made of Polycarbonate.
This Eyewear Will Visually Stun Any Onlooker Passing By
SIMPLE OPERATION:
It is easy to operate with just a single control button. The control button is positioned near the auricle on the left side of the glasses and can be controlled by a short/ long press. When you click the button with your index finger, you'll notice that you're in a pretty cool stance that feels futuristic.
COOL LIGHTING EFFECTS:
It is designed with 4 flashing modes (gradient, fast flash, slow flash, and Monochrome) and 7 Colors of light (white, purple, light blue, yellow, dark blue, green, and red).
SUITABLE FOR MANY OCCASIONS:
It is such a wonderful thing, an ideal gift to share your happiness with your lover on any event such as Rave Festivals Bars Clubs, Carnival, Concert Live, Children's Day, Birthday, Halloween, Christmas, and so on. Even this beautiful piece is suitable for kids.