Our Posture Perfect Orthopedic Bunion Corrector supports the metatarsal, protects bunions against deteriorating, and relieves pain all at the same time.
Correct bunions in a gentle and comfortable way - premium quality and professional design.
The Posture Perfect Bunion Corrector is adjustable & one size fits all. Helps reduce friction between your toes and lets you enjoy walking again!
HOW OUR BUNION CORRECTOR WORKS
Our orthopedic bunion corrector device applies a 3-point pressure system to relieve the hallux valgus deformity and correct the big toes to their natural alignment.
Ease big toe pain and soothe sore feet at night. Get straightened toes the next day.
Proven to be the safest and most effective way to correct and prevent bunions.
Effective Bunion Pain Relief
Designed by an orthopedic surgeon and recommended by podiatrists worldwide. There is no pain or recovery time associated with the use of this product, much unlike surgery.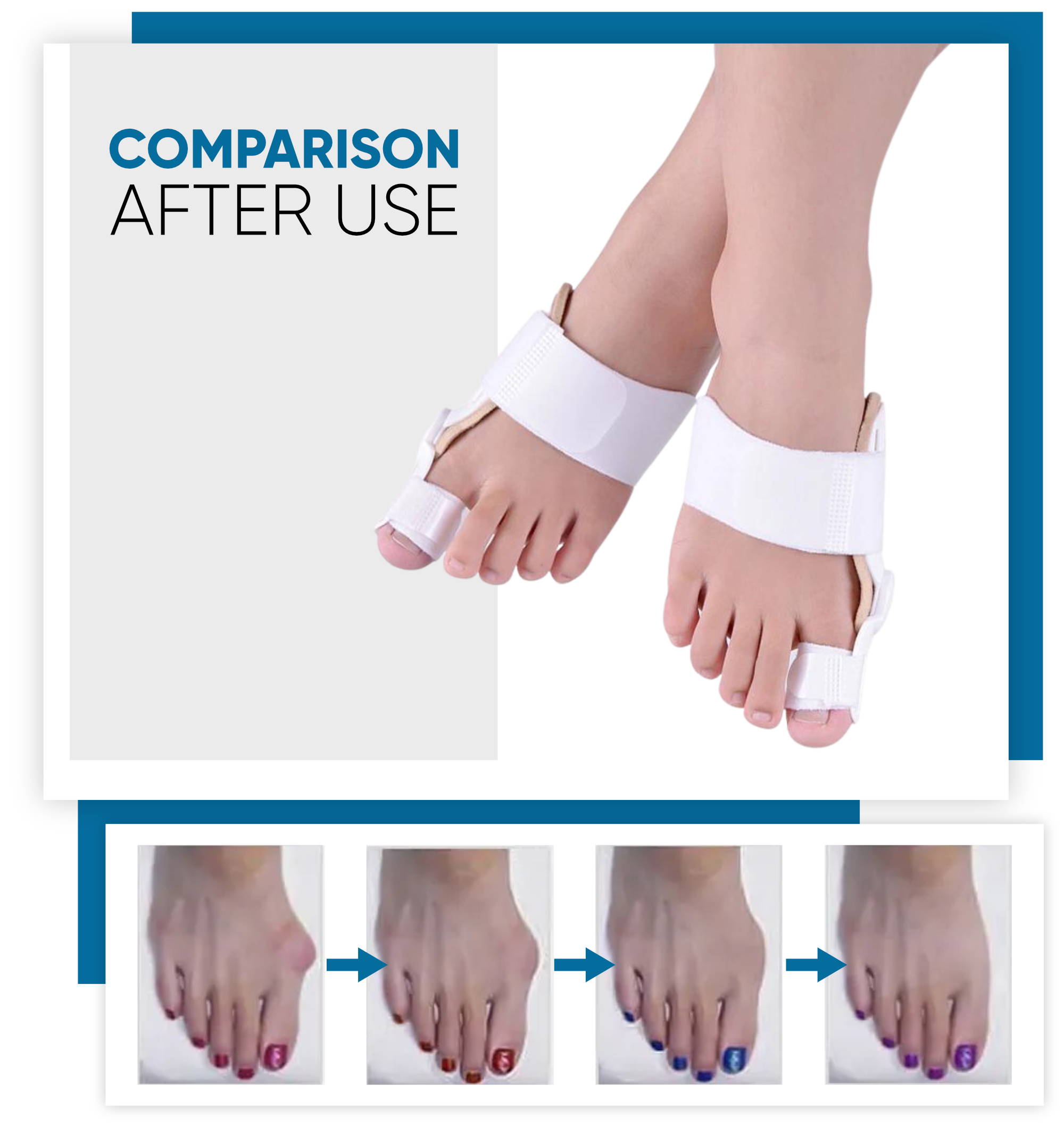 👣 The splint helps the toe to recover to the correct location.
👣 Deeply adjust & strongly orthotic, quickly take back your healthy feet.
👣 Helps ease the discomfort, pressure, and inflammation caused by bunions.
Made from Medical Grade Material, our bunion corrector is healthy, safe, sturdy and durable.
Specially formulated unisex, one size fits all design.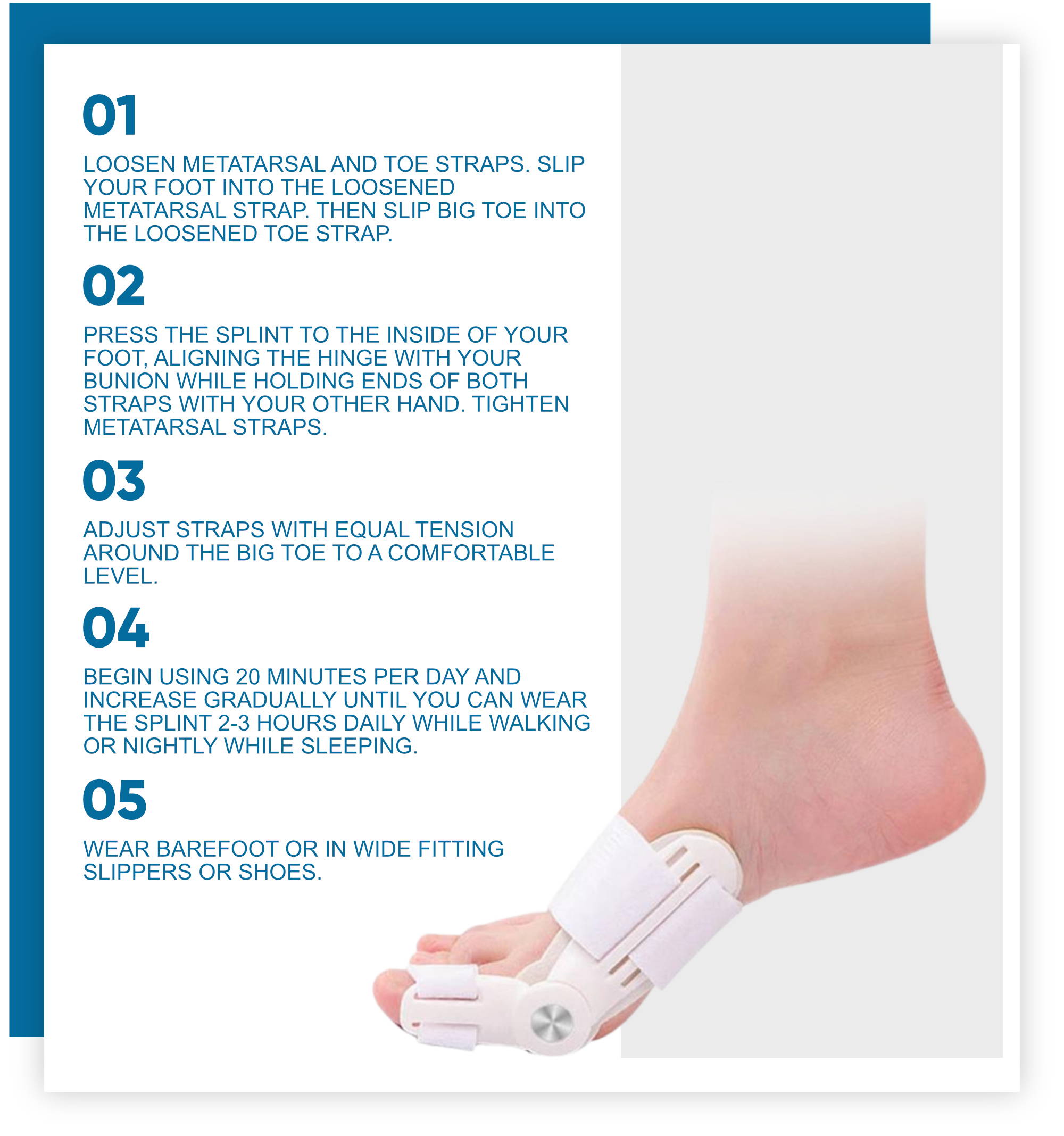 HOW TO USE OUR ORTHOPEDIC BUNION CORRECTOR
👣Adjustable Strap Provides Comfortable Fit
👣Flexible Hinge for Maximum Foot Mobility
👣Big Toe Strap - The strap effectively helps to correct the valgus and train toe's functions with long-term exercise. Makes the correction effect more significant and lasting.